Creativity in storytelling allows us to explore heartwarming and touching tales of the unique bond between pets and babies. Most pets, even the largest and toughest dogs, have the potential to become the first best friends of infants. This story revolves around Bonnie Michalek and her pet bullmastiff Brutus, portraying the incredible sensitivity and love that dogs can exhibit towards children.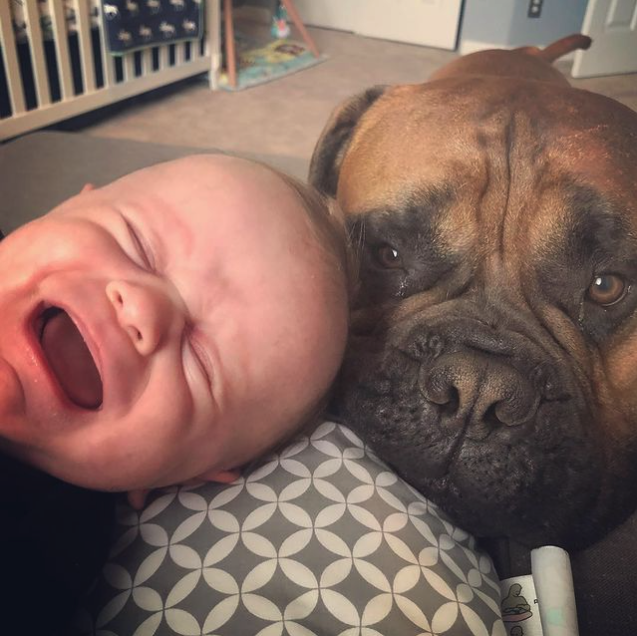 For Bonnie and her husband, Brutus was not just a pet; he was family, often referred to as their "first baby." When Bonnie became pregnant with their actual first child, Brutus displayed an extraordinary sense of protectiveness even before she realized she was pregnant. Bonnie attested to Brutus "knowing" about her pregnancy before she did, and this reassured them that he would be comfortable with the new addition to the family.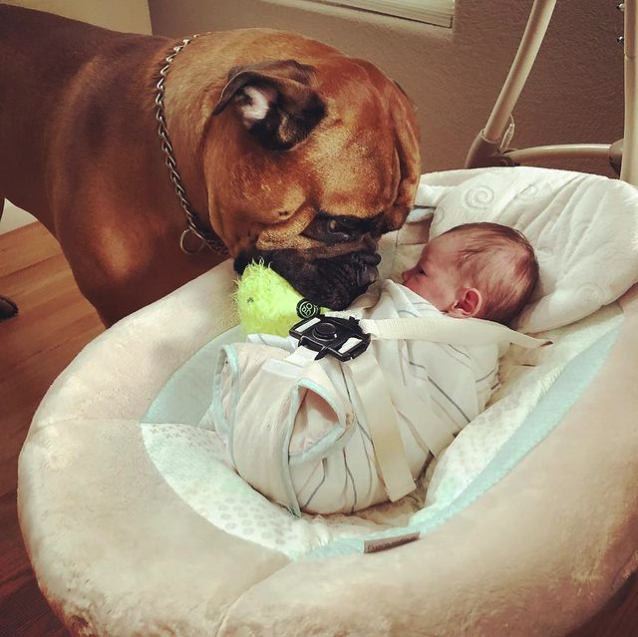 Brutus had always displayed an affection for children, getting excited whenever he heard kids outside laughing. His connection with children became even more evident when Bonnie introduced baby Kayden to him. Brutus greeted the newborn with love, gently licking the baby's face.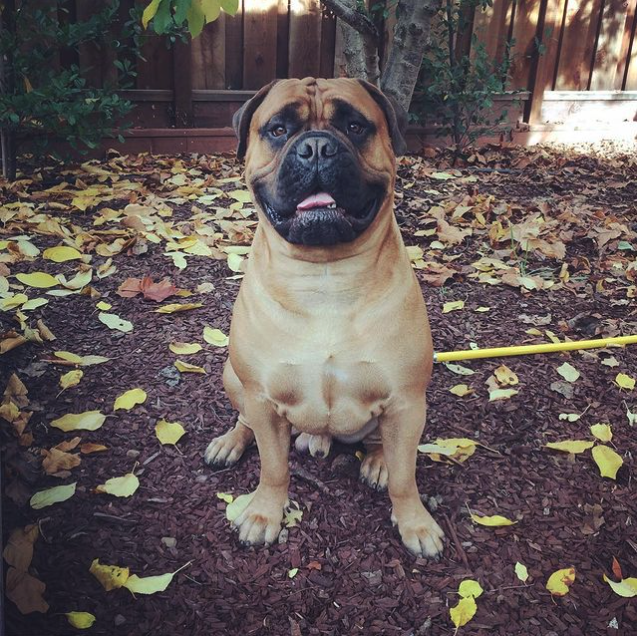 The bond between Brutus and Kayden deepened as they became close buddies. Brutus was not only willing to protect Kayden but also to share his most cherished possession, a yellow plush ball that he clung to dearly. This ball was the only toy he wouldn't destroy in a matter of minutes. Whenever Kayden cried, Brutus would instinctively find his beloved fluff ball and offer it to comfort the baby.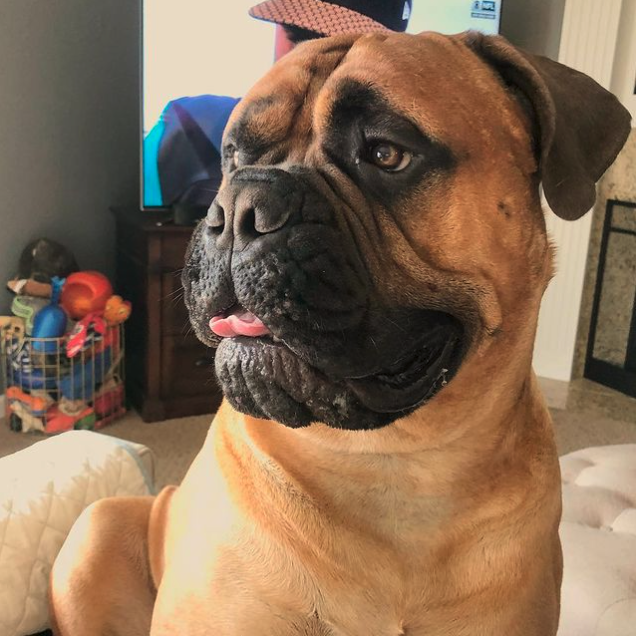 This touching story of Brutus exemplifies the love and care that pets can provide to babies, highlighting the unique connection that can develop between them. Brutus's willingness to comfort and protect Kayden illustrates the incredible bond that can form between pets and children. It's a heartwarming tale that reminds us of the genuine love and loyalty that dogs can offer to their human family members. Share this beautiful story to celebrate the enduring bond between pets and babies.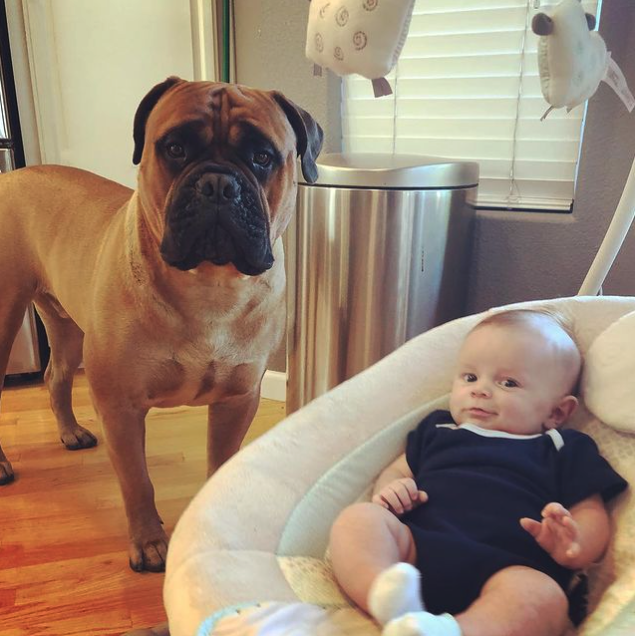 In a world where furry friends have a special place in our hearts, the bond between this furry guardian and the new baby serves as a touching reminder of the love and comfort that animals can provide. It's a heartwarming story that showcases the innate kindness and empathy that our four-legged companions can offer, even in the most tender and vulnerable moments.
As the baby grows, it's clear that this furry guardian will be a source of unwavering support and affection throughout their journey. The beloved toy, a symbol of their connection, will continue to be a source of comfort, drying tears, and bringing smiles for years to come.
This story illustrates the beautiful union of a loyal pet and a new family member, demonstrating how animals become an integral part of our lives and share in our joys and sorrows. The bond between this furry guardian and the baby is a testament to the enduring power of love, offering warmth and solace during life's most precious moments.