In the ever-evolving world of aviation, the H-175M Multirole Helicopter stands as a testament to cutting-edge technology and innovative design. Developed by a consortium of leading aerospace companies, this remarkable rotorcraft represents a significant leap forward in versatility, performance, and operational capability.
The H-175M is designed to excel in a wide range of missions, from tactical troop transport and search-and-rescue operations to offshore support and law enforcement tasks. Its modular design allows for easy customization, ensuring it can adapt to the specific requirements of diverse missions, making it a true multirole powerhouse.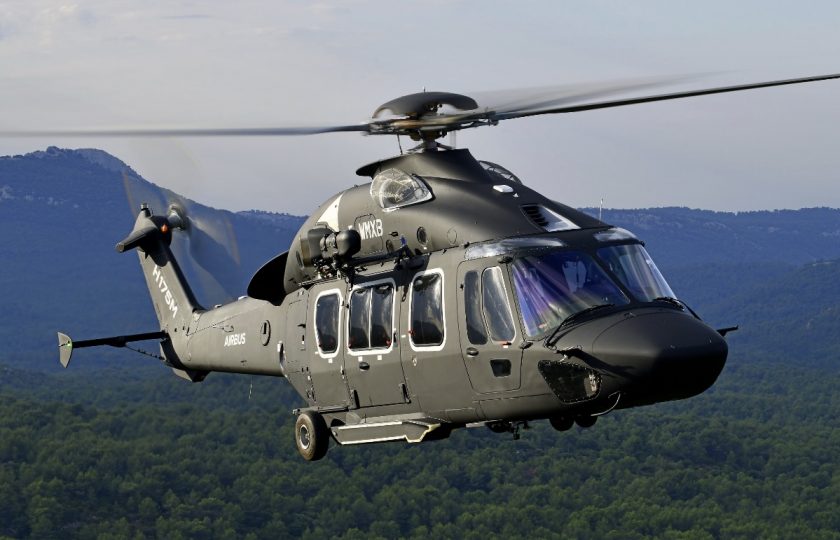 One of the defining features of the H-175M is its state-of-the-art avionics suite, incorporating advanced navigation systems, communication technologies, and mission management capabilities. This ensures seamless integration into complex operational environments, enhancing situational awareness and mission effectiveness.
The helicopter's powerful twin-engine configuration provides a robust and reliable platform, capable of operating in challenging environments and adverse weather conditions. With impressive speed, range, and payload capacity, the H-175M offers unparalleled versatility in a variety of mission profiles.
Moreover, the H-175M prioritizes safety through a range of advanced features, including redundant systems, crash-resistant fuel tanks, and cutting-edge autopilot technology. This ensures that the helicopter can operate with confidence in even the most demanding and unpredictable situations.
The H-175M's spacious and ergonomically designed cabin prioritizes both crew comfort and mission effectiveness. Its adaptable seating configuration accommodates a range of personnel and equipment, making it an ideal choice for a diverse array of operations, from troop transport to medical evacuation.
Furthermore, the helicopter's low noise and vibration levels, coupled with its advanced maintenance and diagnostic capabilities, contribute to reduced operator fatigue and increased operational efficiency, ultimately enhancing mission success rates.
As we look to the future of aerial operations, the H-175M Multirole Helicopter stands as a shining example of what is possible through innovative engineering and a commitment to excellence. Its adaptability, performance, and cutting-edge technology make it a true trailblazer in the world of rotorcraft, setting a new standard for multirole capabilities in the modern era. The H-175M not only represents a technological marvel but also a glimpse into the exciting potential of future helicopter development and the limitless possibilities that lie ahead in aviation.